Sustainable Innovation
Creating Better Options For the Planet & Your Family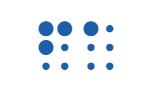 Decades of knowledge
With over 25 years of sustainable and circular manufacturing expertise, we create
sustainability at scale for retailers and consumer products alike.

Innovative materials and suppliers
It takes all of us to change the world. Creating hand in hand with our trusted material suppliers, our supply chain allows us to be on the cutting edge of eco-friendly innovation.
Sustainably Made.
Making truly high-quality, 100% circular products a reality. Combining ethically sourced materials with expert manufacturing allows us to create a better world for all of us. We are committed to minimal environmental impact
with our entire supply chain.

Socially Conscious
We remain human, using fair trade when available, and always equitable practices across our supply chain. Ensuring every individual throughout our
supply chain is treated with respect and equality.
Who are we?
Blue Standard Inc. has 25 years of innovative recycling experience. Through
decades of R&D, we have developed state-of-the-art technology in recycled
plastics, ocean-bound plastics, recycled wood, and textile materials. We
envision a world where recycled materials, equitable supply chains, and
excellent quality become the standard for sustainable consumer goods.
Mindful consumers worldwide demand a departure from single-use virgin
plastic and unsustainable supply chain practices. They believe a shift toward a
more circular economy is possible. And each day, we are striving to make this
vision a more pervasive reality.
Why Blue Standard products?
In a time when it is hard to trust which companies are genuinely sustainable and eco-friendly, Blue Standard is delivering consistent and dependable recycled, recyclable, sustainable, and ethically manufactured products. Our customers know that Blue Standard products help to support and create a circular economy that will ensure a bright future for our planet.
Subscribe to our newsletter
Promotions, new products and sales. Directly to your inbox.